Adrian and I will no longer be working together: our personal and professional relationship has ended and we are each taking separate ways forward.
After a few weeks of reflection I have decided to, with a sore heart, dissolve the "All the Yogas" monthly membership at the end of November.
The Tuesday morning and Thursday morning Zoom classes are cancelled from next week as attendance is low.
The rest of the classes in Llaingoch, Bangor, Aberffraw, Valley and on Zoom are on up until 30th November. And Adrian's Christmas Chill Party on 10th December will still go ahead, just as a free farewell party (invite your friends!)
If you're a current member, I've sent you an email with details of what that means.
It has been a privilege to co-create the "All the Yogas" experience with you all, such a journey through the ups and downs and changes and challenges of the last few years.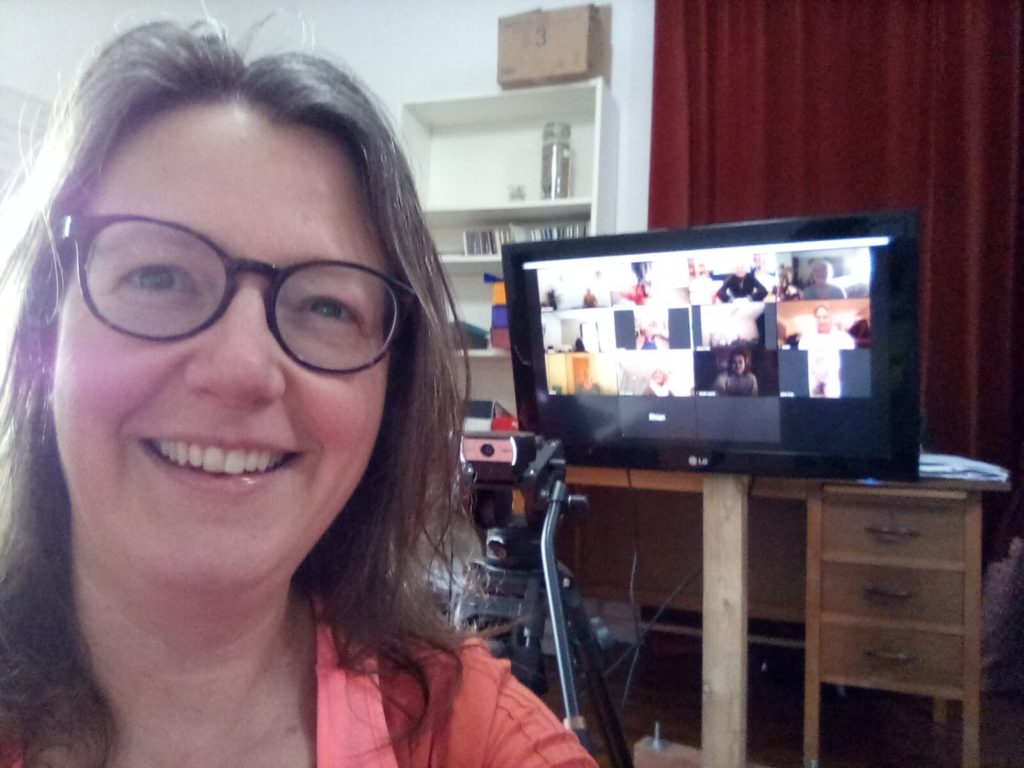 From the New Year I'll be teaching fewer weekly classes so I can focus on studying herbal medicine, developing my storytelling repertoire and practice, and running a yoga teacher training sometime in 2023.
From January I will offer one Inspiratrix Yoga class a week in Bethesda and two yoga classes a week on Zoom. I'll let you know in December how to join these if you want to.
I'm also still available for ad hoc private yoga bookings.
I will miss those of you that I am used to seeing weekly a great deal, and I hope we can stay in touch one way or another.
People in or near Valley… Elaine will be taking over the Thursday evening classes at 6pm at the Tabor Chapel hall, from 1st December. To book in contact Elaine Jones via WhatsApp on 07788 263 930 or just turn up on the 1st December. Elaine looks forward to seeing you at class.
Adrian has plans to run some classes in the new year. To find out more email him on adrian.kingsleyhughes+yoga@gmail.com or drop him a note via Facebook Messenger: www.facebook.com/adrian.kingsleyhughes
I hope that yoga continues to be a source of support to you in your life, and to remain in contact with many of you.