I think the dark times of January are worse than Midwinter.

It's still cold and dark. We're all Vitamin D depleted.

My limbs, enshrouded in several layers of thermals, are stiff and cold.

It's tempting to stop moving and avoid my yoga mat.

But yoga can still be oh-so-helpful.

One of the tools I'm exploring at the moment for helping keep my mind, body and spirit together is practicing with an intention of kindness.

So my January workshop is going to be all about "Cultivating Kindness".
It's happening Sunday 22nd January at 10am-noon GMT on Zoom (replay available if you can't make it live).

Support yourself through
– simple movement and breath practices
– connecting to the best of your kindness, for yourself
– learning to harness your intention in a powerful way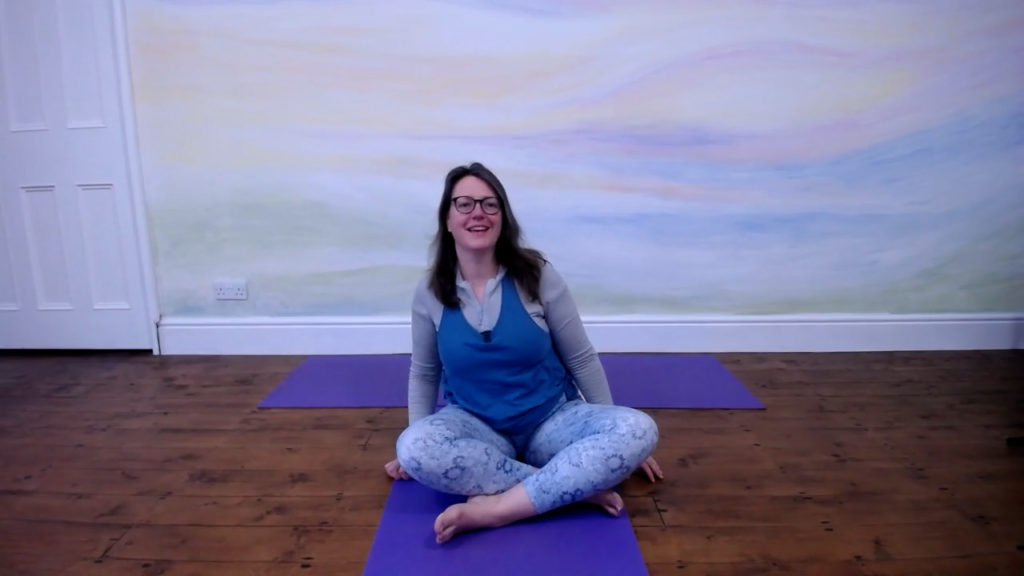 Don't worry, you don't need to have done loads of yoga to enjoy it or to get the benefit of this session, and beginners to yoga are welcome too.

My special skill is in sharing simple yoga techniques to help you get out of pain, feel more comfortable in your body, and joyful in your life.
My classes draw on an understanding of multiple different types of yoga, and 12 years of yoga teaching experience.

This workshop is suitable for beginners, improvers, and anyone curious about what would happen if you stop listening to the mean voices inside.

You can join "Cultivate Kindness" from wherever you are via the magic of Zoom.

Can't make it live on Sunday 22nd January at 10am-noon GMT? Register and we will email you the recording within 24 hours of the workshop.

Pricing –
– £20 regular rate
– £10 concessionary rate if you not earning or on a low wage (use the code CONC when registering)
– No extra charge if you are an Inspiratrix Yoga member (the membership is such a bargain!!)

Book your spot or join my marvellous membership