Elen has been practicing yoga for 15 years and trained to become a yoga teacher with Inspiratrix Yoga last year.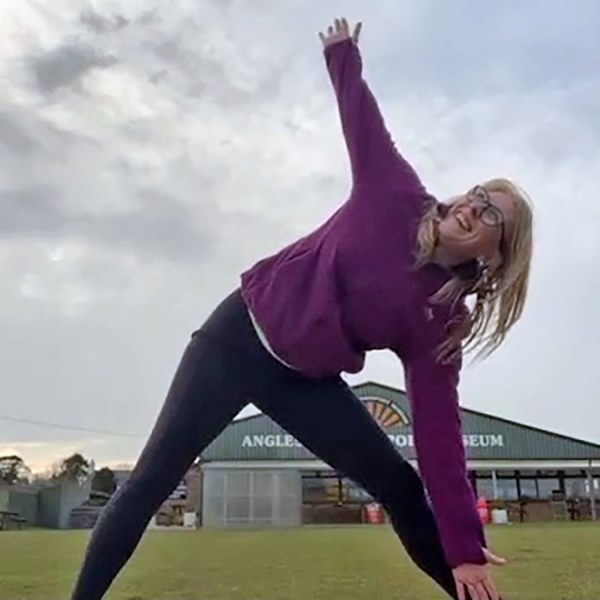 "I went to classes with Mary Freeman in Mynydd Llandegai for about 10 years, then I started going on different workshops and retreats. Yoga for me is about unity, a union of mind, body and spirit.
"The benefits I get from yoga are peace, connection, self-acceptance, and strength. Just standing and holding a pose and breathing can really build strength. Your body can change really quite quickly through having a regular practice.
"I really love vinyasa and flowing yoga. When there's a movement for each breath, it's just beautiful. I love watching how my body moves through a flow, it can be so different on any given day.
"I also enjoy deep meditation, yoga nidra, chanting and mantras. I am learning about Kundalini yoga at the moment, it's heavy-going but good.
"In one of my other projects I am currently working to support people struggling with substance misuse through meditation and yoga. With addiction, people can be "out of the body" a lot of the time.
"It is beautiful to see how after a class, or really deep meditation, people sometimes have a sense of serenity or calm. That's really nice to see, especially if someone has been in chaos for a long term."
Elen is teaching for Inspiratrix Yoga on Tuesdays at 5.30pm. Join her at Tacla Taid in Newborough – or virtually via zoom.