Taking steps to support your health is vitally important.
It's not something to put off until next year or "when the time is right" or "when I'm less busy".
Join us for some supportive and friendly yoga classes. You will feel the benefits of better sleep and reduced stress within a few weeks. Plus you'll feel more strong, flexible, and toned too.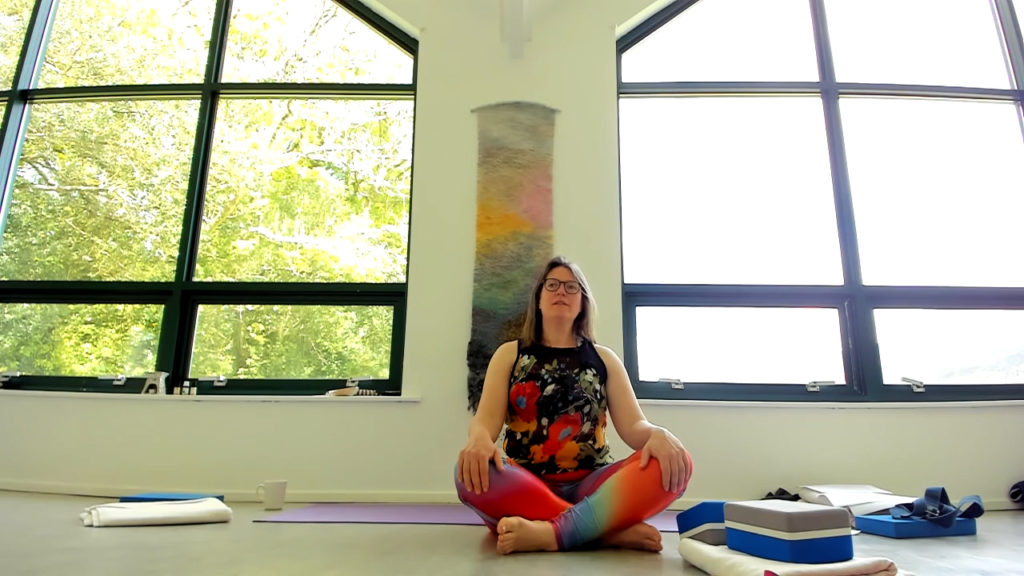 You chose what you pay per month – we appreciate the Covid era has been challenging for many and has widened the inequality in our world.
There are three different levels of payment.
Most people pay the £29 GREEN rate.
If you are not working or on a low wage, pay the £19 YELLOW rate.
If you are on a higher income and want to support us in providing affordable yoga in the community, pay the £39 ORANGE rate.
JOIN "ALL THE YOGAS" HERE (click on the rate you'd like to pay)
This is set up as a monthly subscription payment – but you can cancel anytime but emailing us.
WHAT PEOPLE SAY
"This really supports my mental and physical health."
"Before, I used to go to classes once a week… well, on weeks I wasn't busy. Over the last year, I've actually been practicing more regularly, and often twice a week."
"Yoga with Claire and Adrian has kept me sane during the lockdowns."
"I love that I can do classes from the Virtual Vault at a time to suit me."
"Being an "All the Yogas" member motivates me to attend regularly because I pay every month."
WHAT YOU GET
Whichever rate you are paying, you get the same service.
Ten or more virtual yoga sessions every week on Zoom with Claire, Adrian, Lowri and Lucy.
If you are local join our in-person classes in Valley, Holyhead, Aberffraw or Bangor.
Access over 120 pre-recorded yoga classes in the Virtual Yoga Vault that you can do anytime.
At least one bonus workshop, pop up event, competition or challenge every month.
Classes run 48-50 weeks of the year, subject to hall availability and local regulations. Typically we run a lighter schedule in August and December when attendance is low.
The best way you can support us in creating quality yoga classes and content for you and our community is to join our monthly membership programme.
JOIN "ALL THE YOGAS" HERE (click on the rate you'd like to pay)
We are able to open up a limited number of £9 a month or TOTALLY FREE virtual-only yoga places to people who are financially challenged by these crazy times. If you're someone – or know someone – for whom this would be helpful right now, let us know privately.
Got any questions? Drop us a message here or book in for a chat here.